The number of cars in use on UK roads in 2022 has risen 124,393, taking the total number of cars on the road to 35,148,045. This increase marks the return to pre-pandemic levels, when Motorparc data from the Society of Motor Manufacturers and Traders (SMMT), stated that the amount of cars on the road in 2019 was 35,168,259.
Electric Vehicles (EVs) including battery electric vehicles, mild hybrids, plug-in hybrids and hybrids stand strong and account for 54.8% of the new cars entering the market according to SMMT's registrations figures for March. However, when we consider all cars on the road in the UK, petrol and diesel still far outweigh electric alternatives. So, while this is a major milestone for EVs – having one million vehicles on the road – there is still some way to go for the UK to reach its net zero target by 2050.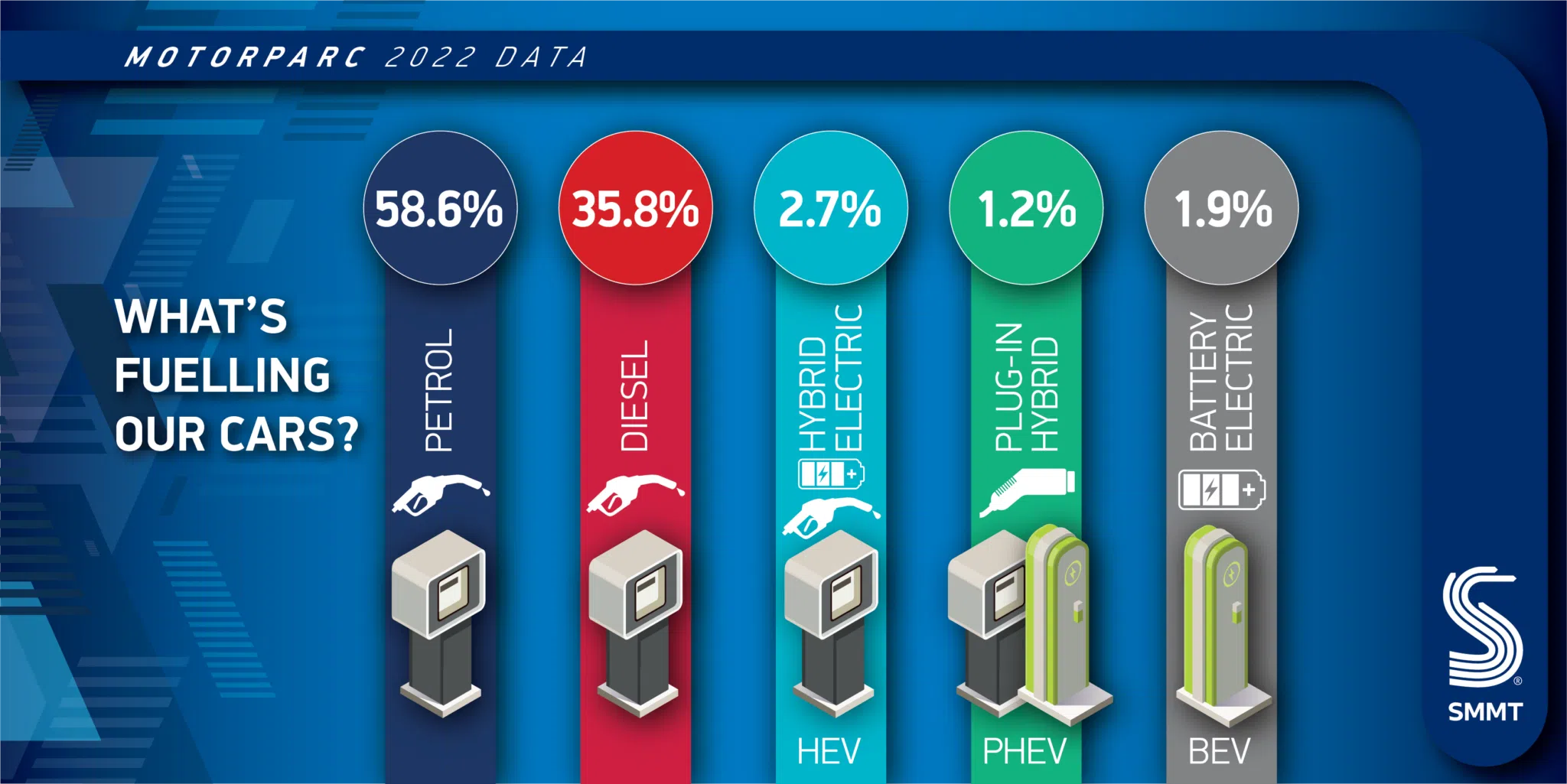 Charging infrastructure remains a strong talking point when it comes to transitioning to EVs, with just one standard public charger for every 36 plug-in cars on the road, down from 31 in 2021, according to DfT Electric Vehicle charging device statistics from January 2023.
The transition to an electric fleet will be different for every company, and it may not be right for your business to go full electric today.
Here at Car Benefit Solutions, we can offer your business electric, hybrid, petrol or diesel vehicle solutions as employee benefits. So, no matter where you are on your EV journey, we'll have a solution for you and we can continue to support you, every step of the way.